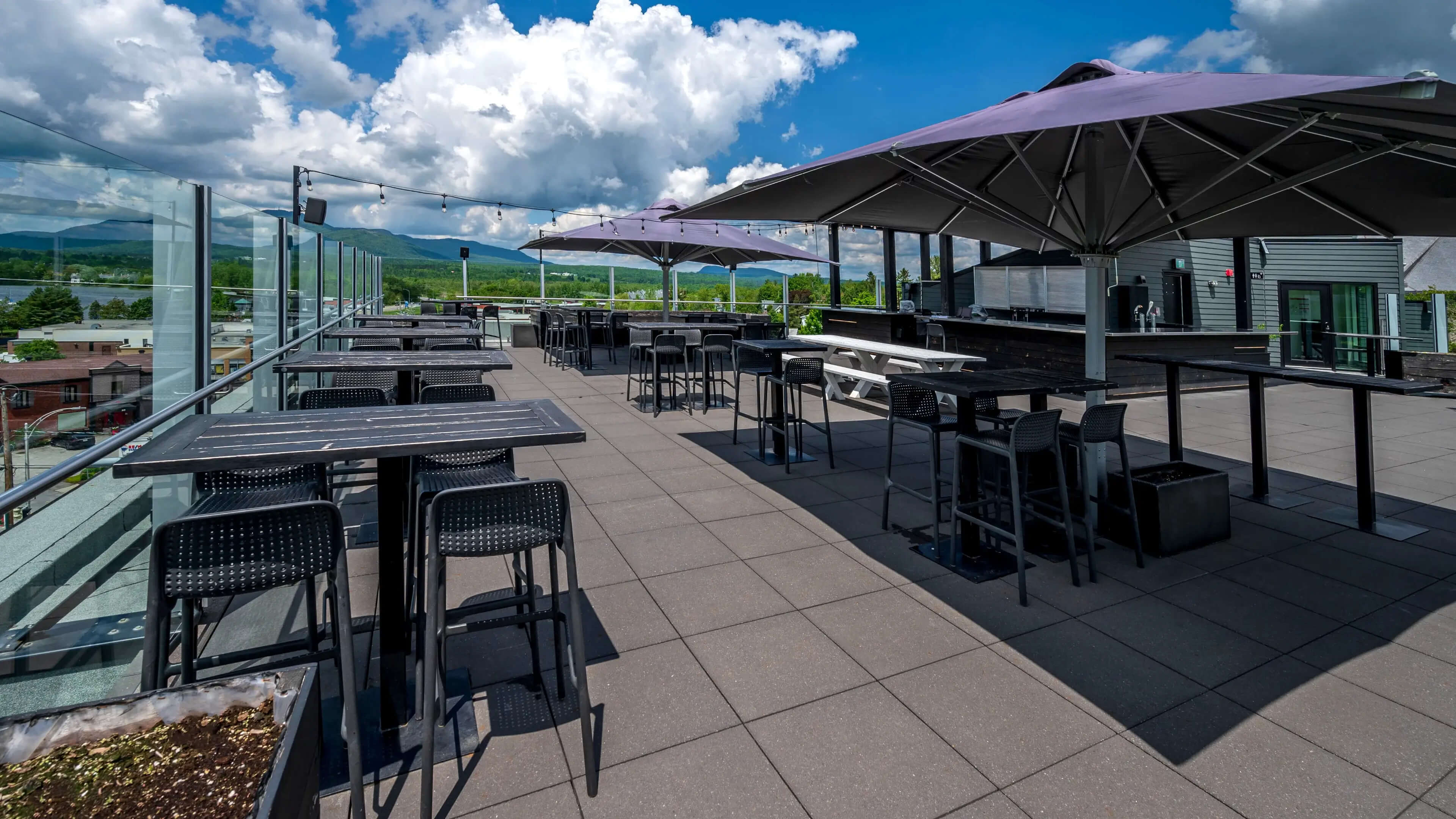 Ecosystem
The Ilot innovation & cies, nestled among Magog's most lovely attractions, offers renters an ideal work/leisure balance. Whatever you're looking for, you are in the right place at the right time.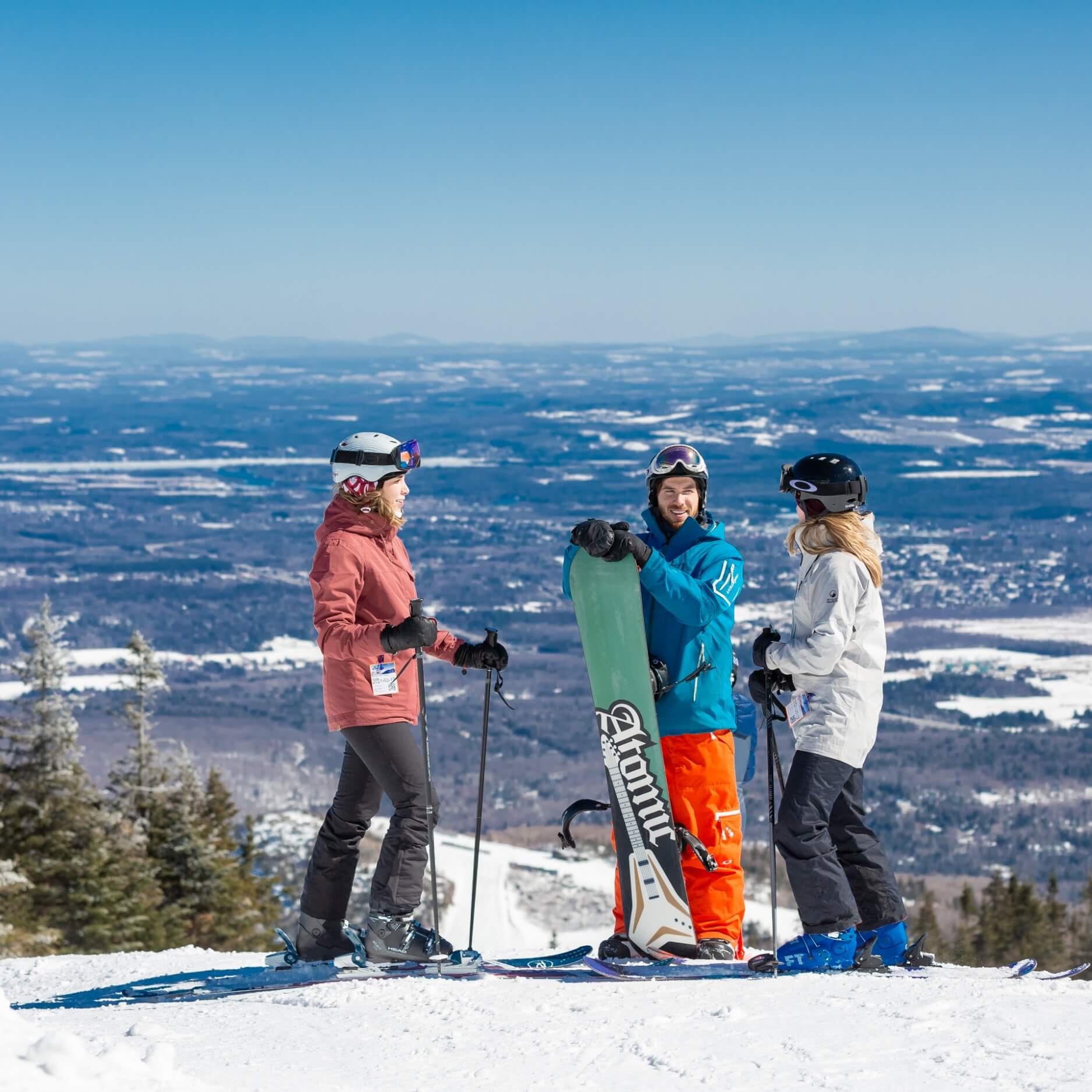 Nearby
Take advantage of the region's unique and unrivaled geographical features. The Ilot innovation & cies buildings give you access to numerous attractions just minutes away from the district.
Skiing, snowboarding, biking, water sports and hiking enthusiasts are welcome to bring their gear to the office!
Lake Memphremagog
Mount Orford
Extensive network of bicycle paths
Merry Point
Vineyards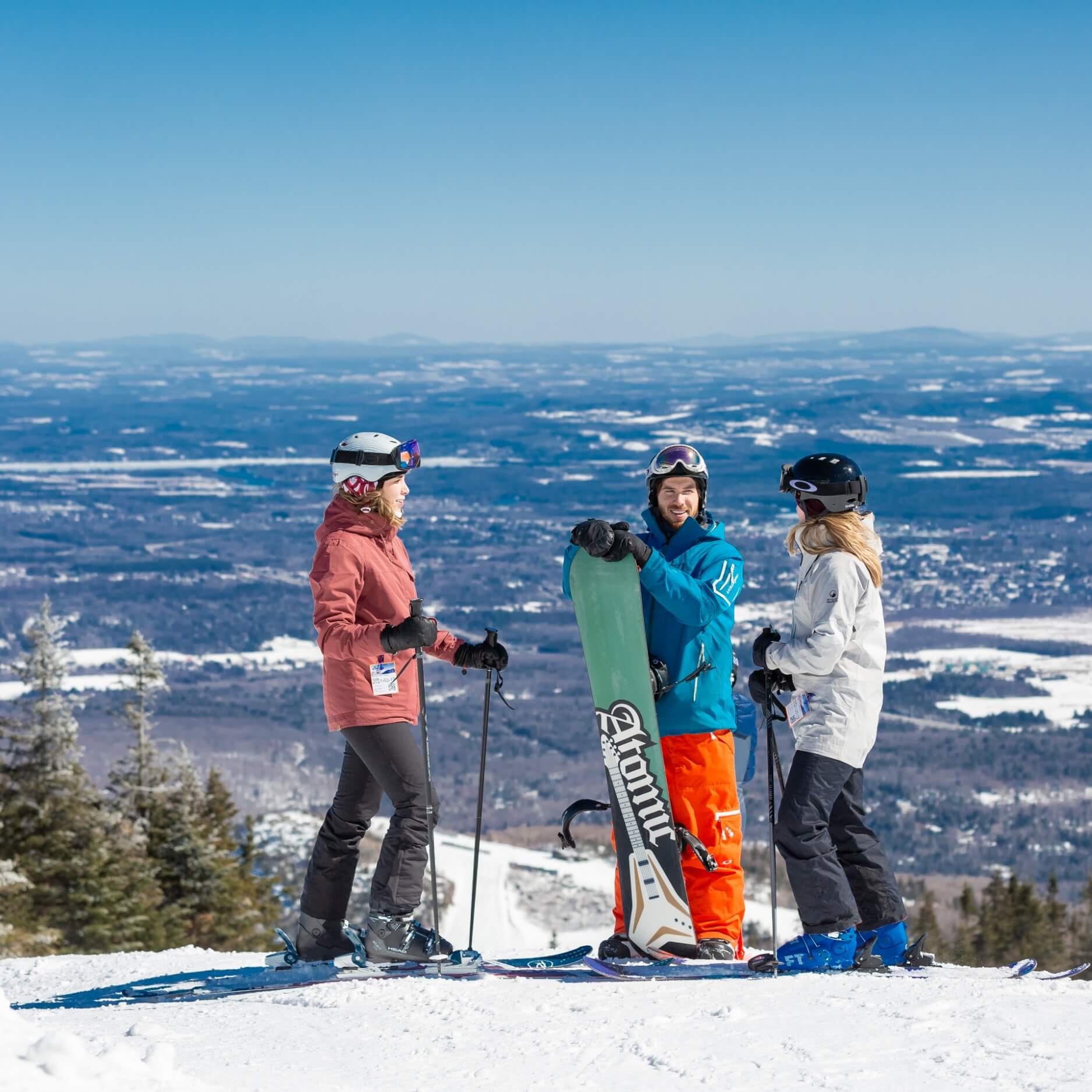 Location benefits
Find everything you need without even having to leave the district, thanks to modern, sustainable, development-compliant, elegant and respectful buildings, a gym to help you stay in shape, restaurants and caterers for fantastic conference lunches and happy hours, a panoramic terrace that immerses you in nature without even having to change shoes, and nearby stores.
You're always in your element here.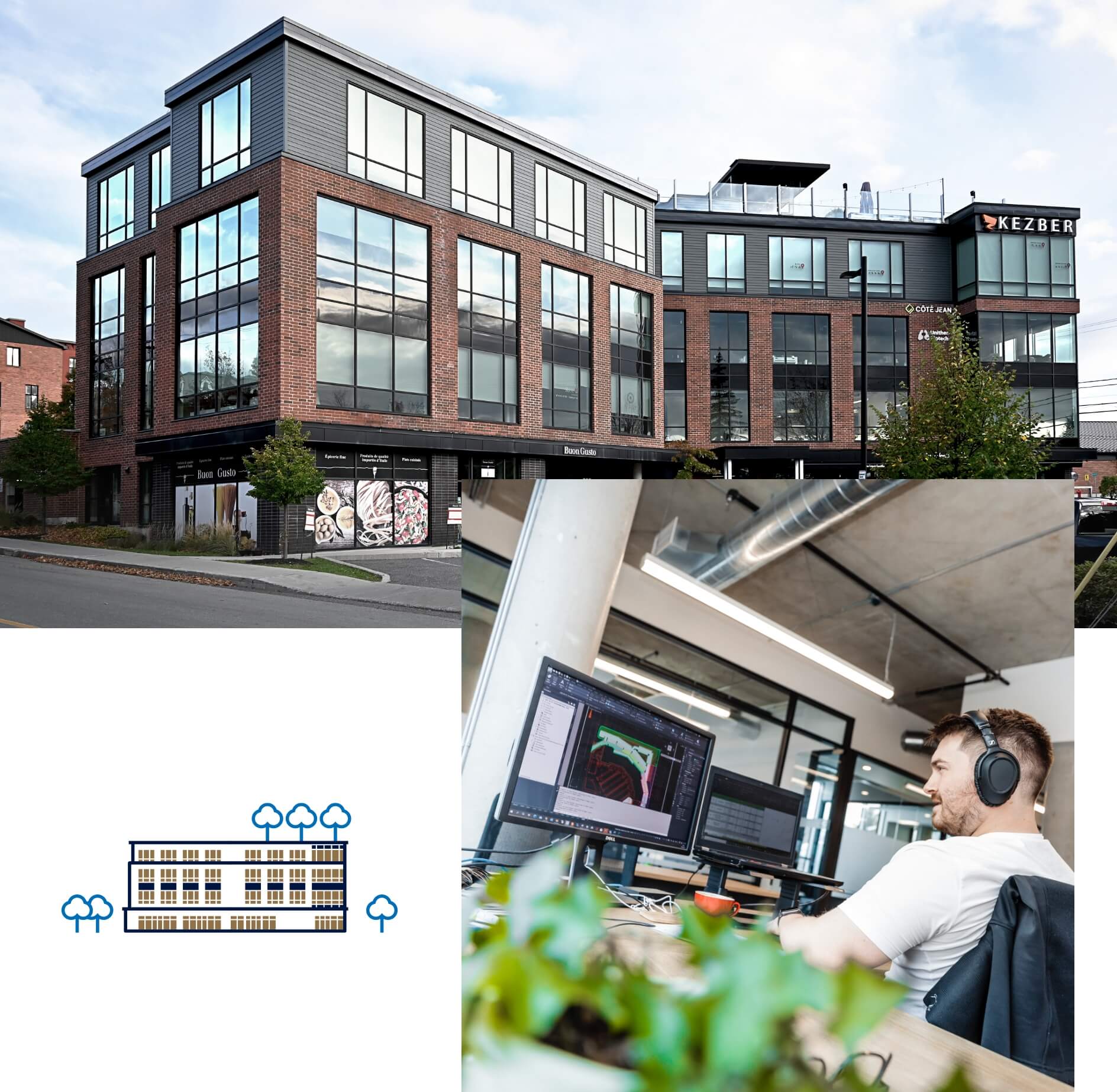 Building features
The Ilot Tourigny is home to many different types of businesses. The huge brick and steel building sports an elevator, generous windows and excellent soundproofing. It contains both large commercial spaces and small offices. On the ground floor, restaurants and catering services help fuel everyone's creativity. Not to mention the gymnasium and rooftop terrace! The heating system is fully automated.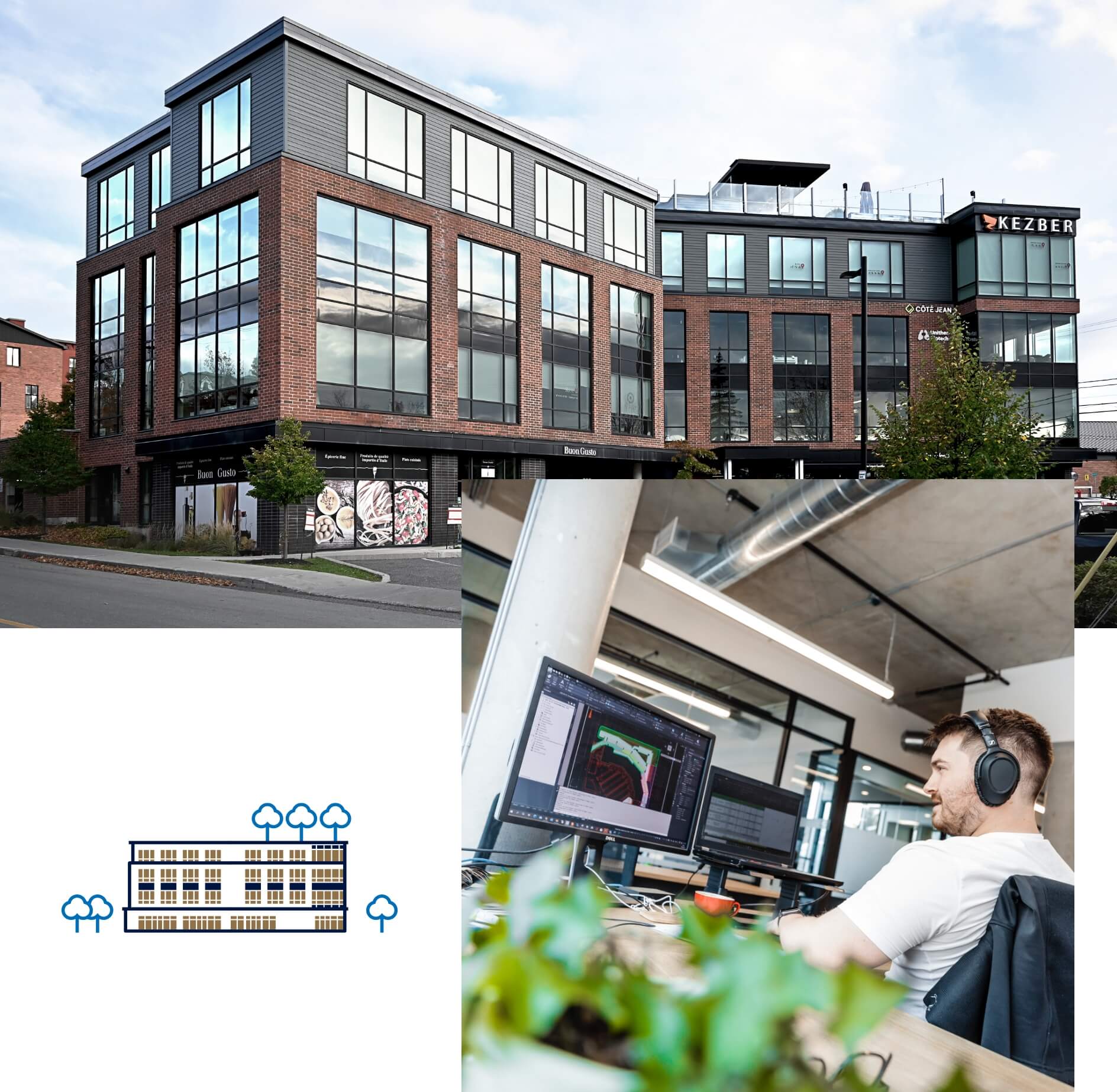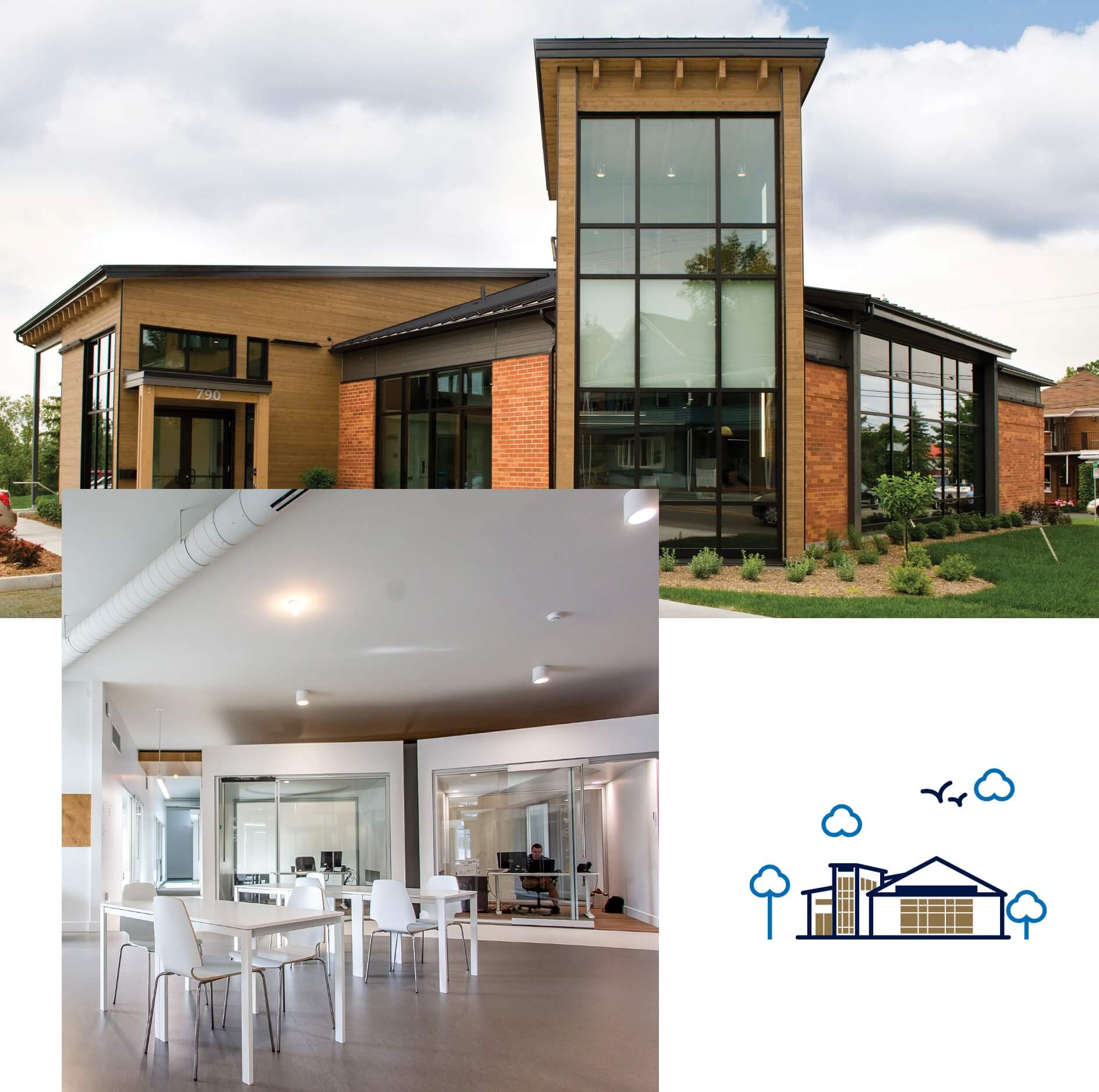 Building features
The Ilot du Quai is a hub of forward-thinking innovators including Concept Naval, Côté-Jean et Associés and ALBERT groupe conseils. Everyone who coexists in this wood and concrete-structured building enjoys spacious premises permeated by lovely natural sunlight. Features include optimal soundproofing, a large parking lot, automated heating, and an air-conditioned server room.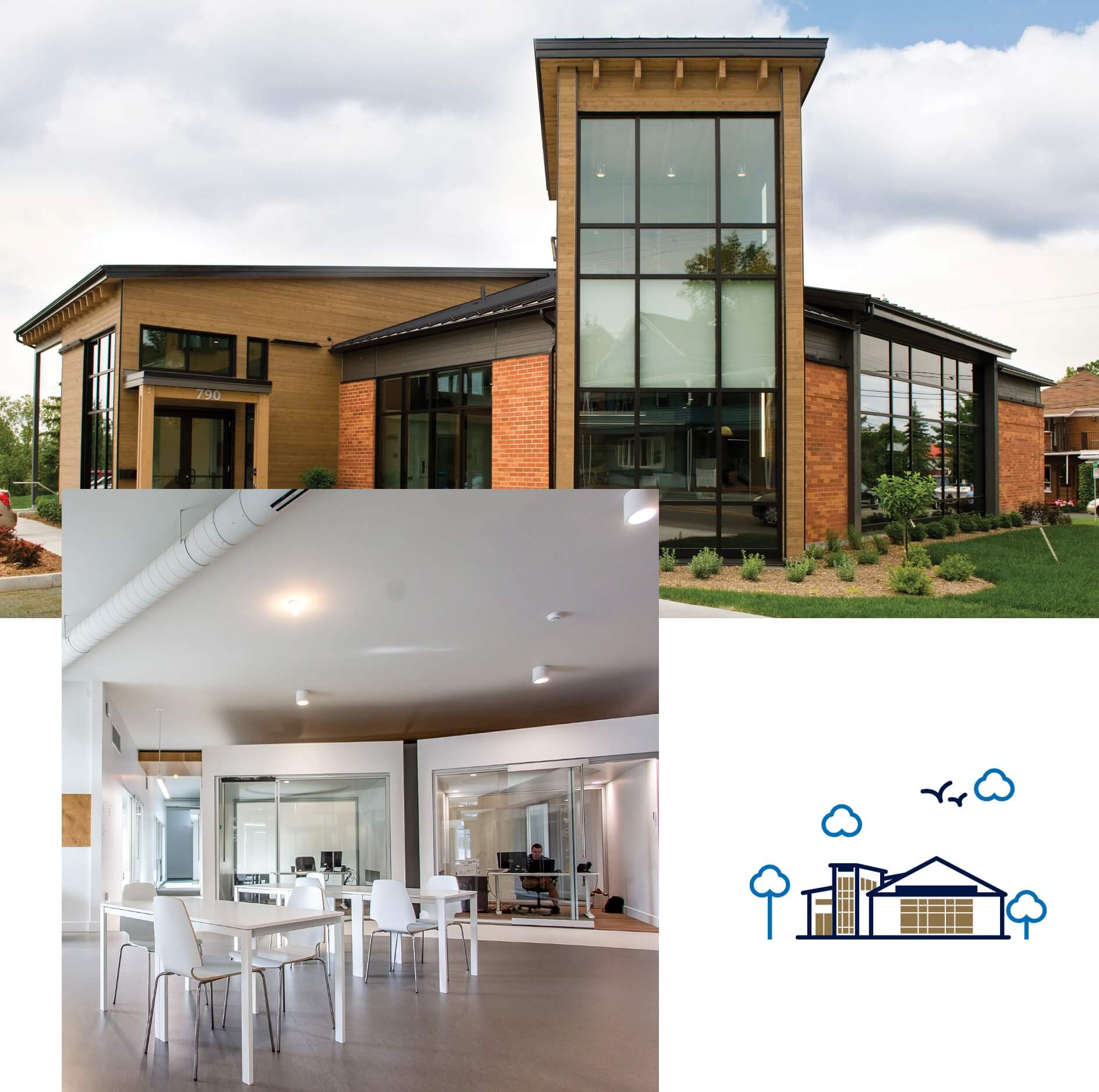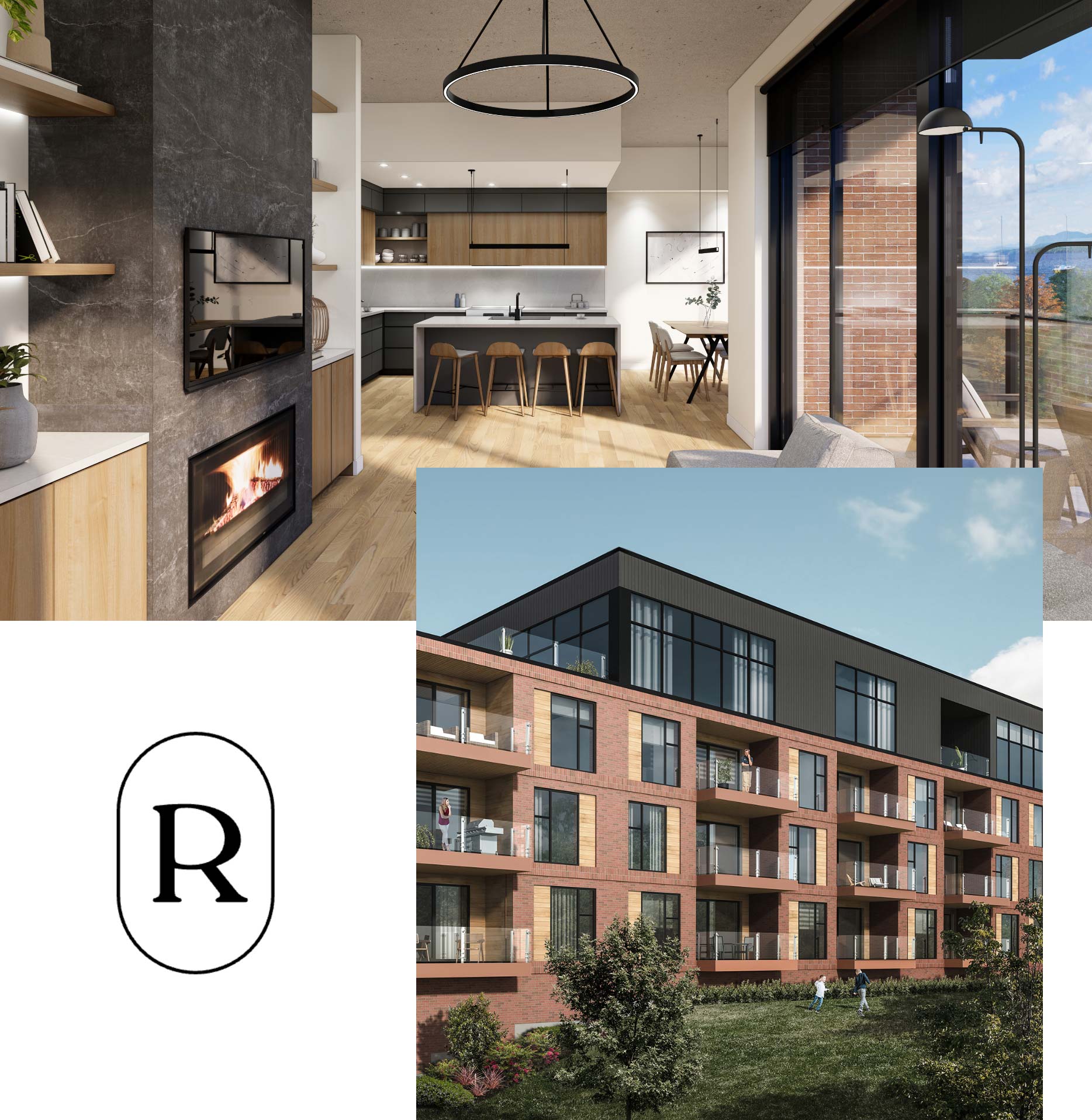 Building features
This mixed-use building offers residential spaces on the upper floors and commercial spaces on the ground floor. The project is intended to meet LEED certification, which is fundamental to the eco-friendly urban planning approach adopted in the building's design. The construction will sport large windows, indoor parking for cars and bikes, and green roofs to reduce heat islands.
For complete details on the residential spaces, visit the Ralph Espace Condos website.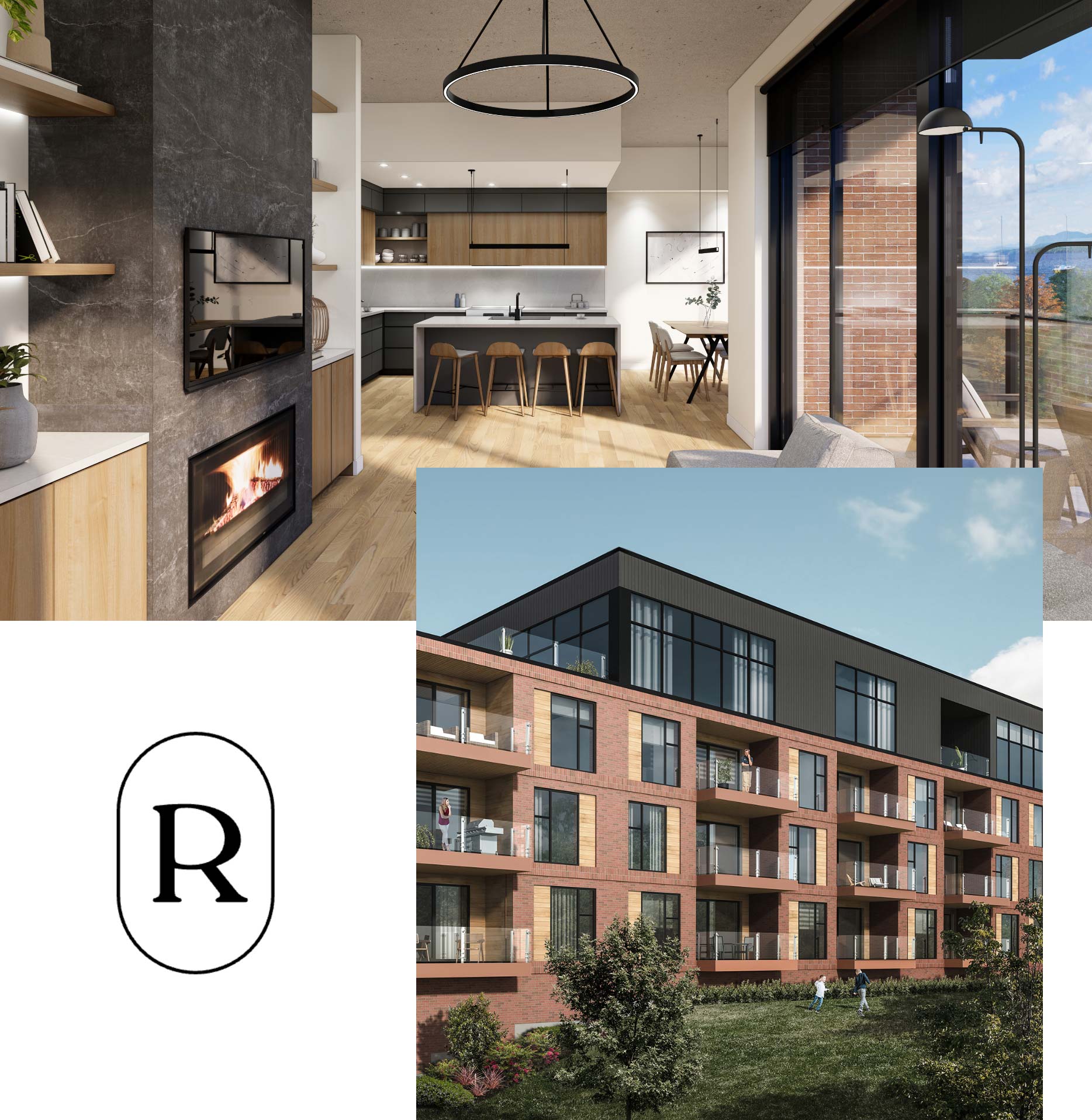 790 Principale St. W
Magog, Quebec J1X 2B3
817 Principale St. W
Magog, Quebec J1X 2B4
Have questions?
Inspired by the Ilot innovation & cies lifestyle? Come thrive with us and enrich our innovative ecosystem. Contact us and redefine your horizons.
A hub of expertise. The power of proximity.